A Spooky Halloween…But for an Unexpected Reason
On average, children consume 3,500 – 7,000 calories worth of sweet treats on Halloween. This equates to about 3 cups of sugar, or roughly 384 grams – almost 16 times the maximum daily recommendation of 25 grams suggested by the American Heart Association. Yikes!! With obesity, Type 2 diabetes, and other chronic illnesses on the rise amongst children, all this concentrated sugar consumption may be a dramatic cause of concern. Because let's face it, it's no shock, or treat, that Halloween candy consumption extends beyond Halloween night. And then we head right into all the festive sweetness that Thanksgiving, Christmas and Hanukkah, and New Year's celebrations have to offer.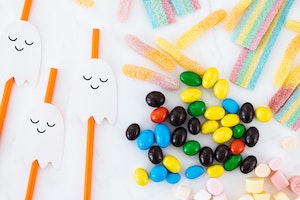 While the best course of action may be to avoid sugar altogether, it's not realistic, and we get that. Complete avoidance can create feelings of resentment and deprivation, which can eventually lead to our kids (and adults) eating even more sugar than they might in the first place.
To not spoil any fun, we have put together some healthier treats (and a trick!) for your family.
TreatsBetter Food Treat Choices – these still contain sugar, but no high fructose corn syrup or artificial dyes or flavors.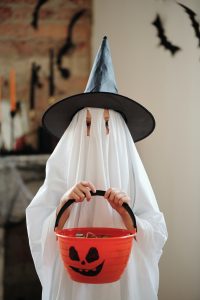 Non-Edible Options – great for a Blue Pumpkin or to help alleviate some sugar overload.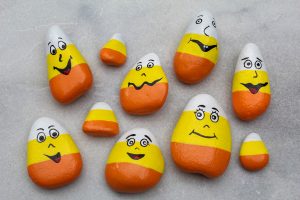 And Finally, a Trick!
Have you heard of the Switch Witch? If you want to avoid the highs and lows from excess sugar, or just cut down hard on their well-won candy stash, you're going to love the Switch Witch. The Switch Witch is a friendly witch that visits houses on Halloween night and gathers candy from children while they're sleeping in exchange for a small gift. (Perhaps the long-lost cousin of the Tooth Fairy, who would also be pleased with all this candy switching.) This witch loves candy so much that she must gather as much candy as possible on Halloween night to take home with her. The more candy she gathers, the better gift she leaves behind!
This concept is fantastic for parents who want to avoid what seems to be endless amounts of candy, but it's also great for families with food sensitivities and allergies. For more fun and hype around Halloween, the Switch Witch book and doll is a great addition to your Halloween tradition.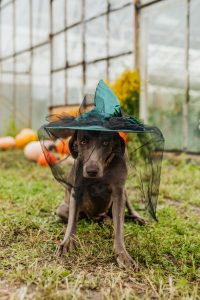 ---
---