Cheryl Paswater, MFA, CHC
Certified Health Coach, Group Programs
Bio coming soon!
Rachel Rotabi, AFMC
Applied Functional Medicine Certified Health Coach
Certified Personal Fitness Trainer
Sports Nutrition Coach
Rachel is a Certified Personal Fitness Trainer, Sports Nutrition Coach, and functional medicine health coach certified in Applied Functional Medicine. She is passionate about helping busy women uncover what holds them back from losing weight, and as such, enjoys helping them with tackling stress, gut health, metabolic dysfunction, and more.
After more than 10 years working in the cardiovascular medical device field, Rachel pivoted to focus on preventive health, with the goal of helping people use food and movement as medicine to reverse dysfunction within their bodies. Dealing with her young daughter's food allergies and severe eczema opened Rachel to the world of functional medicine and how we can help get the immune system back into balance, potentially alleviating symptoms of these and other conditions.
Beyond coaching and training, Rachel enjoys helping busy moms find easier ways to get food on the table. An avid cook, she co-led a monthly workshop in a teaching kitchen, taught MMA and interval training classes, and founded the FUEL nutrition coaching program at Afterburn Fitness in Manhattan Beach, CA.
Rachel recently relocated to Laguna Beach, CA with her family. When she's not running her two young daughters around, she enjoys hiking, kickboxing, meditating (she's a big Gabby Bernstein fan), squeezing in a date night with her husband, and spending time with girlfriends.
---
Heather Tesch, MS, AFMC
Applied Functional Medicine Certified Health Coach
Virtual Assistant, Client Support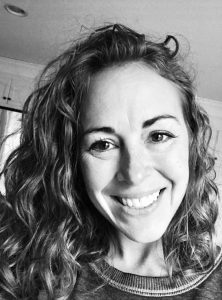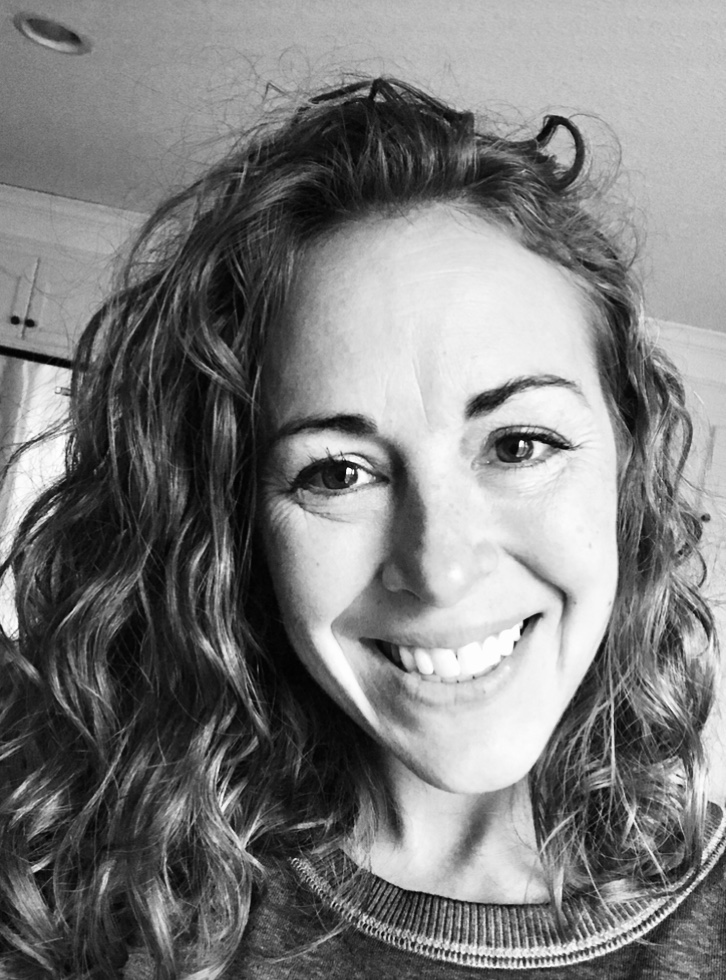 Heather had symptoms since she was 2 years old, but thought they were part of the normal human experience. It wasn't until she became severely sick in her early 30s that she gained deep insights into messages her body was sending her. She dove head first into a variety of healing modalities, just to find herself always coming back to Functional Medicine. After feeling heard and validated, as well as enjoying the comprehensive approach FM practitioners took, Heather decided to become formally educated in the FM principles as well. Heather now coaches clients in her 1:1 practice and also supports other functional medicine practitioners to run their practices with greater ease.
Heather has a BS in interior design, and ironically her favorite aspect of design was mapping out the most functional use of space (similar to client mapping in Functional Medicine)! She has a MS in Change Leadership and certifications through the Coaches Training Institute and Institute for Integrative Nutrition, is a Reiki practitioner (Level 1 certification), and is Applied Functional Medicine Certified.
Heather will be supporting all clients in the practice through health coaching and administrative capacities.
---
Marigold, Blue & Gold Macaw
Office Manager
Professional Bowl Banger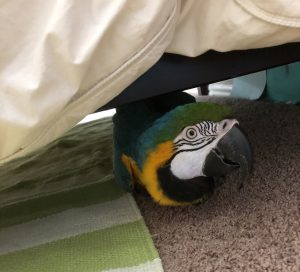 Marigold, based in the Plano virtual office, works closely with Amy to ensure that nearly every functional coaching call has a little noisy humor and subsequent apology embedded in it, whether it's from squeaking her toy to banging her metal food bowl repeatedly. She does not like to be left out of the conversation. Occasionally, though, she decides that session time is the perfect time for a cozy quiet nap, and so no noisy humor is required.
Other pastimes include going for walks, sitting in the crepe myrtle tree, eating nuts, hiding under the bed, shredding toilet paper, and generally making a mess that only a parrot could make.