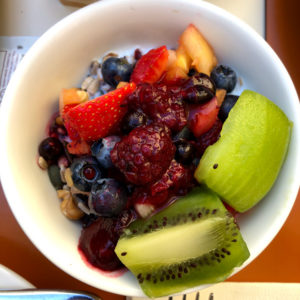 We are a full-service functional holistic practice, supporting clients both in-person in the Dallas-Fort Worth area, and online throughout the globe. We believe that people can bring their bodies back into balance to reduce bothersome symptoms by changing what they eat and how they live life. We work with you to figure out what your unique needs are, and then we come up with a plan together to support you in meeting your health goals.
We use tools in realms such as various dietary patterns, mindset work, relaxation and breathing, movement, and various types of lab testing. We also refer out to other providers where necessary, forming a collaborative and comprehensive team focused on getting you the changes you are seeking.
Please meet Amy Spindel and the Functional Health Coaching Team.
Food With Thought has been sharing our passion for optimizing health in the Dallas area and beyond since 2012.
Food With Thought Nutrition and Home On Your Range are wholly-owned subsidiaries of Food With Thought, LLC, registered in Texas.