Amy Spindel, MSHN, MSSW, BCHN, AFMC
Functional Holistic Nutritionist
Board Certified in Holistic Nutrition
Certified in Applied Functional Medicine for Coaching
Certified Gluten-Free Practitioner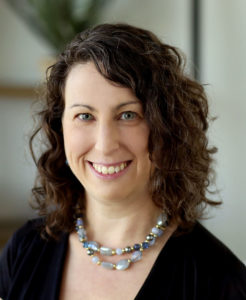 Amy Spindel is a functional holistic nutritionist that uses food and lifestyle changes to help you feel happier, calmer, and more energetic so you can get back to enjoying life.
After practicing for years as an outpatient therapist treating clients with mental health issues and trauma histories, Amy became disillusioned with the talk therapy model. Despite clients' hard work in therapy, symptom relief was inadequate and she suspected there was something more to their symptoms. She didn't yet understand what.In 2011, Amy took a mental health break from counseling and went to culinary school. Having grown up eating whole foods, she was surprised to learn how much processed foods Americans were consuming daily and wondered how this impacted their health.
Soon after becoming a pastry chef, Amy's son was born. As an infant he was diagnosed with failure to thrive, multiple food allergies, and reflux. He woke up 6-8 times on any given night. Despite two years of working with several providers, his health wasn't adequately improving. Amy enrolled in nutrition school, determined to learn enough to help him. She not only discovered what had contributed to her son's poor health, but has also come to understand why talk therapy often isn't enough. Her son is currently thriving and her own health has improved significantly as well.
Amy is Board Certified in Holistic Nutrition, having completed over 500 practice hours plus passing a comprehensive exam. She is also certified in Applied Functional Medicine, having completed over 620 training hours in this area and passing a clinical case study submission. She has additional training in hormones, digestive health, metabolic function, functional lab testing, and more. She is trauma-informed and airway-informed as well.
When not meeting with clients one-on-one, Amy works for the School of Applied Functional Medicine, supporting other students in learning how to understand and practice through a functional medicine lens.
To learn more about functional medicine and holistic nutrition and how it can change your life, please click here.
In her spare time Amy enjoys experimenting with new recipes, gardening with her son, hiking with her family, traveling, reading, performing in her community band, and taking her macaw for walks.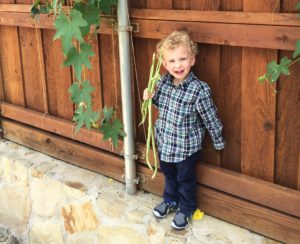 Education
Hawthorn University, MSHN, Holistic Nutrition, Summa cum laude
Thesis: Supporting Postpartum Mental Health Through Nutrition and Lifestyle Interventions During the Prenatal Period
School of Applied Functional Medicine, Core 101, Core 202
Collin County Community College, Certificates in Culinary & Pastry Arts
Columbia University School of Social Work, MSSW, Heath, Mental Health, and Disabilities in Clinical Practice
Tufts University, BA, Clinical Psychology, Magna cum laude
Affiliations, Certifications, & Activities
Board Certified in Holistic Nutrition
Certified in Applied Functional Medicine for Coaching (AFMC)
Certified Gluten-Free Practitioner
National Association of Nutrition Professionals (NANP), Professional Member 
Weston A. Price Foundation, Member
Certified Food Safety Manager
American Red Cross, CPR Certified
Homeopathy study group leader
To learn more about the rest of the Functional Health Coaching Team, please click here.