Please see below for detailed instructions on the correct way to fill out the Release of Information Form. This form is required by law to allow providers, family members, and other parties to share HIPAA-protected information amongst one another. It allows you to specify the types of information that can be shared and for how long.
If this form is not filled in correctly, it is not legal. Please follow the instructions.
Please fill out a new form for each client-provider/practice combination. Let us know if you still have any questions!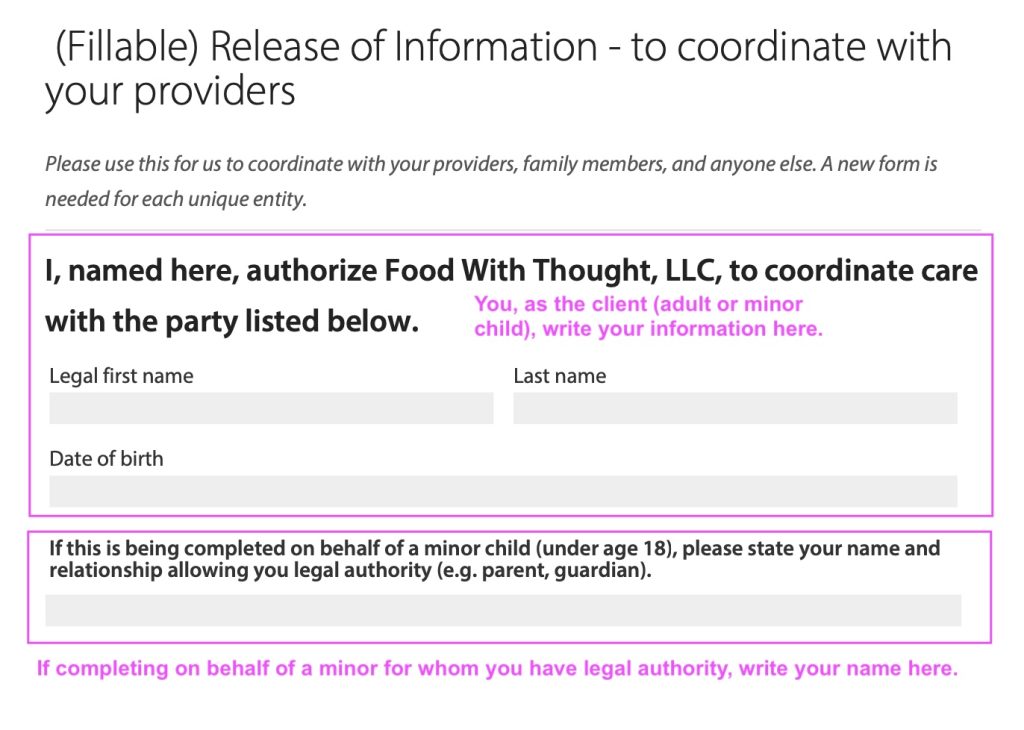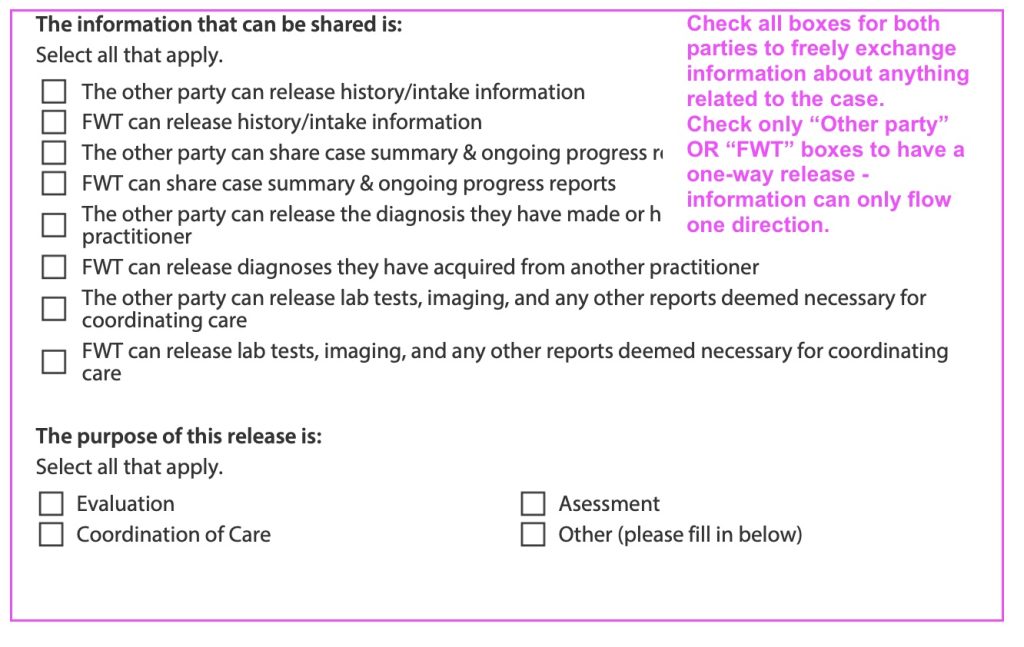 Amy's signature will automatically be added to all forms as the witness.
When it's time to coordinate care with that party, the signed release can be faxed or emailed over to their practice.