Have you already worked with a lactation expert, and are still struggling with the milk supply you need to nourish your baby?
Are you trying to avoid supplementing with infant formula?
Does your doctor tell you your labs are fine, and that it doesn't make sense why your supply isn't higher given the labs?
Have you struggled with your hormones previously, and are ready to get to the root of the issue?
If this sounds like you, then you're in the right place.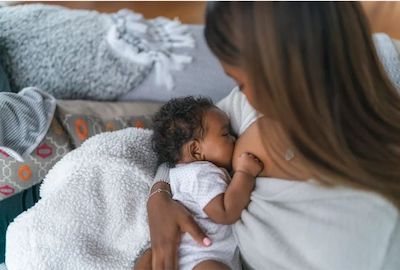 Hormone imbalances can often fly under the radar. Labs may be in the "normal" range but this doesn't mean that normal for you is optimal. Some of these imbalances can be significant contributors to low milk supply, especially those caused by blood sugar dysregulation, high stress, low thyroid function.
21% of women that had gestational diabetes continue to have diagnosable blood sugar issues postpartum. Many more women had dysregulated blood sugar that had never turned into diabetes, but was still potentially problematic to their health and supply. And about 23% of women struggle with diagnosable thyroid issues postpartum; even more do not receive a diagnosis or appropriate care.
So, how likely is it that you have been told that your hormones are balanced, and they're actually not? And what if hormonal imbalance is the root cause of your low supply issues? Could you be struggling needlessly?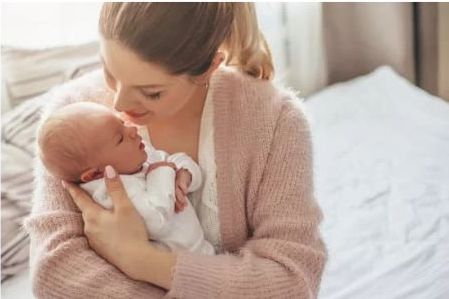 In this eCourse, I will show you how to identify imbalances with various hormones, including insulin, stress hormones, thyroid hormones, and some sex hormones may be a problem for you. Then, through our 5 Dimensions, discover the diet and lifestyle strategies you can take today to start rebalancing your hormones.
I can't recommend Amy ENOUGH!! Amy is not only incredibly kind, reassuring and pleasant to work with, she is highly educated and knowledgeable in a wide range of health issues, health topics and modalities. She goes far beyond diet alone and walks right along with you digging for root causes, helping you to address them and other issues you may have along the way. I have had a complete turn around since I began working with her and I couldn't be more excited about it! She has changed my life and I am so very grateful and thankful to have had the opportunity to know her, work with her on my health and to also have the results that I've had.Thank you so much Amy!!

Lindsey M.
I can't say enough good things about working with Amy. She makes me feel comfortable with the information and recommendations she shares, and I'm empowered to make decisions. Amy explains everything, helping me understand what she recommends and why. It's also clear that she understands the time, money, and other constraints, and takes all of this into consideration when recommending a course of action. She is gentle and helpful in thinking through—on a very practical level—where to start and how to best implement the recommendations. Amy is incredibly knowledgeable about her field and careful in her recommendations, and I trust her to help with my family's health. The time, energy, knowledge, thoroughness, thoughtfulness and genuine CARING that I observe when my family and I work with Amy are simply unparalleled.

Jessica B.-O.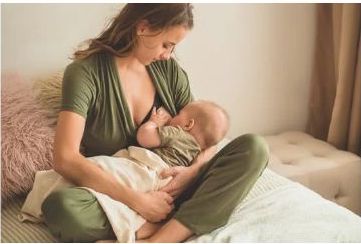 Welcome to The Breastmilk Boosting Blueprint.
Let's take a closer look at what you will learn in this course.
1. Hormones & Milk Production: Discover how to look at low milk supply through a hormonal framework
Learn about the different hormones that impact milk supply
Find out if blood sugar or thyroid hormone imbalances are an issue for you
2. Making Liquid Gold: Find out more about the composition of breastmilk so that you can ensure optimal nutrition while rebalancing your hormones
3. Nutrition for Breastfeeding: Hormone issues are often nutrition issues
Get a sense of what optimal nutrition looks like during breastfeeding to support hormone creation
Understand the importance of adequate hydration – and how you may be drinking but not actually hydrating
4. Food Journaling Do's and Don'ts
5. Lab Work: What To Get and How to Get It
6. Lab Work: What To Do With It
7. Functional Rebalancing: How To Modulate Your Hormones Using Our 5 Dimensions of Change, Specifically Tailored To You!
Dimension 1: Diet
Dimension 2: Supplements
Dimension 3: Mindset
Dimension 4: Sound Sleep
Dimension 5: Physical Activity
Plus some special bonuses, a $149 value!
Functional Foods to Boost Supply Bonus Webinar
Hormone Balancing Desserts Recipe Guide
Helpful Handout Library

Elimination & Reintroduction Diet Guide
Hidden Sugar
Mediterranean Diet Guide
Nourished Thyroid Guide
Reversing Insulin Resistance Food Guide
Reversing Insulin Resistance Handout
Sleep Tips & Tricks
Zinc Insufficiency Home Testing Worksheet
Working with Amy has been an integral part of my healing journey. I grew up in a very stressful and unsafe environment and self soothing with junk food became an addiction. I struggled with well into my 20's, contributing to several health and emotional issues. Even though I "cleaned up" my diet and adopted a yogic lifestyle years ago, ill health remained, and frustration built as healthcare providers only offered medications that I believed would at best mask the symptoms.

Amy is a passionate, caring, and talented holistic nutritionist, who has been a trusted guide over the last few years on my quest for better health. I highly recommend her to anybody who is ready to take ownership and responsibility for their wellbeing using holistic nutrition as part of their toolkit.

Mimi M.
Amy and Heather have helped me turn my chronic disease around. For example, the supplements recommended and meal plan they've helped develop and implement for me has brought my A1C and other labs into normal range. This is a first for me in 20 years. The other thing I've benefited from is supplements that helped me experience a more regulated nervous system. They care for people and do their job well!

Lauren B.
Meet Your Mentor
Hi, I'm Amy.
I'm a Functional Holistic Nutritionist, Health Advocate, Breastfeeding Mom, and Public Speaker, who understands the challenges of producing a steady supply of milk to fully nourish a growing baby while also trying to eat well postpartum and juggle a family, career, and everything else life is throwing at me.
The mom of 2 beautiful children, my eldest experienced a host of health issues that lead me to functional medicine and holistic nutrition. Prenatal and postpartum moms and their babies soon became an area of intense interest, especially the role of breastmilk in infant gut health, leading me to dig deep into why breastfeeding and digestive struggles occur alongside this wondrous time of growth. And now I'm here to share that knowledge with you.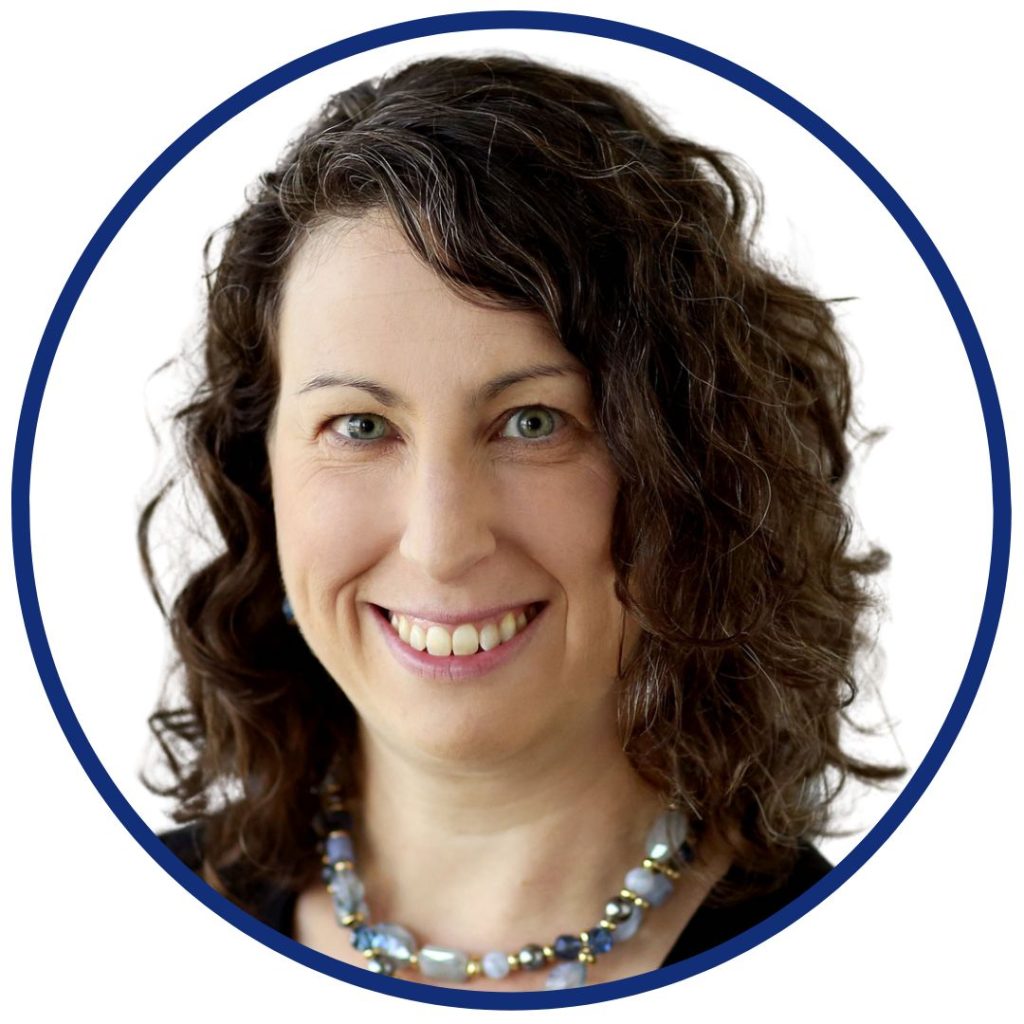 If you've watched the course and need more support, we got you!
Add on health coaching sessions, targeted labs, food logs, and/or a monthly coaching membership with other breastfeeding mamas (more info coming soon!).
Labs not available to residents of NY, NJ, and RI, though your licensed physician may be able to help you to obtain these tests.
Amy has been a phenomenal partner in my wellness journey. I have experienced leaps and bounds of improvement of my initial symptoms of fatigue, weight gain, depression, and insomnia. She has a vested interest in her client's success and well being. Amy looks at the complete picture instead of just focusing on correcting symptoms. Anyone would be extremely blessed to partner with her to benefit their health and wellbeing. I am so grateful for her continued patience and insight.

Jessica B.
---
Food With Thought, LLC, and staff are not medical providers, and the contents of this program are intended for educational purposes only. Program participants and their family members are encouraged to visit and be treated by their qualified healthcare providers without reservation. The participant understands the nutritionists and health coaches at Food With Thought, LLC, are not acting in the capacity of a licensed healthcare practitioner, and are responsible for following up with the appropriate care providers for themselves and their family members during and after participation in this program.