Preserved Lemon-Cilantro Sauce
I was digging through my fridge trying to figure out what I was going to pair these zucchini-leek fritters with, when it hit me: Why not be inspired by the 10 lbs of preserved Meyer lemons resting in my fridge?! Yes, please.
This creamy sauce works very well with anything that needs a zippy, vibrant punch. Between the citrus and the cilantro, the result is a fresh and happy flavor sure to add zing to your food.
This sauce will pair well with roasted meats, fish, and all kinds of fritters.
If you don't have access to preserved lemons, be sure to zest your Eureka lemons before juicing them for this recipe. I don't recommend using them whole as the pith will be very bitter. Limes would also work nicely.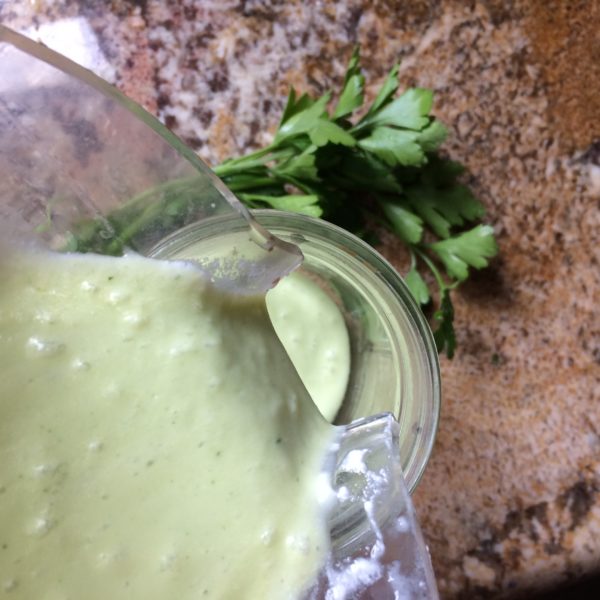 | | |
| --- | --- |
| | |
Place all items in a blender and blend. Taste, and adjust with honey or extra lemon brine as needed.
Many recipes using preserved lemons call to use the peel only. I usually just take out the seeds and toss in the rest of the lemon, brine, fruit, peel, and all. I make sure not to add extra salt, however, as this can overpower the other flavors.
Be sure to balance the salty flavor with the honey.
If you are using un-preserved lemons or limes, add the zest and juice of 2 lemons or limes plus 1 tsp salt. Taste after blending, and adjust flavors accordingly.
For a dairy-free version, use a non-dairy yogurt. You may wish to strain it to thicken it before use.
---
---